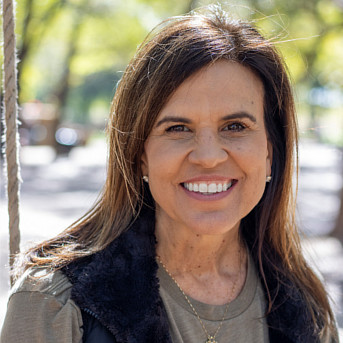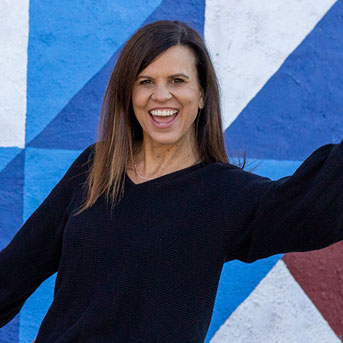 I love creating smiles! It is rewarding to give people the opportunity to express who they really are without worrying about being judged because their teeth look different.
As a child, I was afraid to smile because of how my teeth looked. I will always be thankful that my parents provided me with Phase I and Phase II orthodontic treatment. This experience gave me confidence to smile and to be who I am without being judged by a smile that is different.
After attending dental school and learning more about teeth and jaws, I chose to undergo orthognathic surgery, which reduced my gummy smile and gave me the chin I always wanted. This procedue also increased my confidence and knowledge, reinforcing my desire to pursue my dreams of creating smiles for others.
As an orthodontist, I value the time I have to get to know each patient and their family. It is so special to see each person grow and change throughout their treatment. Watching the transformation in their smile and their confidence is extremely rewarding.
Education and Professional Memberships
Bachelor's degree in biology – West Texas State
Doctorate of Dental Surgery, valedictorian – University of Texas Health Science Center at San Antonio
Orthodontic specialty degree – Medical College of Virginia
One of the most exciting aspects of orthodontics to me is the constant research and development of new approaches and technologies. Throughout the year, I attend numerous continuing education courses in order to stay current on the latest developments. These courses and my willingnes to purchase the latest technology ensures I am providing patients with the best possible treatment and results.
I am an active member of the:
American Association of Orthodontists
Southwestern Society of Orthodontists
American Dental Association
Texas Dental Association
These organizations provide access to the latest research, along with opportunities to learn about the newest techniques and technological innovations.
Beyond the Practice
I was born in Bryan, TX, and raised in Lubbock, TX, and have lived with my family in Waxahachie for more than 20 years.
My husband Mark Morgan and I have three amazing children: Luke, Kate and Amber. Luke will graduate from Waxahachie High School in May 2019 and will attend Texas A&M University in the fall and will be joining the Corp of Cadets. Kate, a sophomore at Waxahachie High School enjoys school, club volleyball, and hanging out with friends. Amber, attends Howard Junior High in Waxahachie and enjoys school, club volleyball, friends, and creating laughter in everyone she meets. Maverick is our Miniature Australian Shepherd, who walks me daily.
When I'm not creating smiles, I enjoy supporting all my children's activities. I also like working out with friends and scrapbooking. Family time and vacations together are all-time favorite experiences!
In the Community
I enjoy giving back and helping others, as well as supporting my church. I coached soccer and basketball at the YMCA for ten years and loved watching the children and all of our patients grow.
Morgan Orthodontics is involved in many community-strengthening organizations and projects, including:
Kids Against Hunger
Waxahachie Care
Habitat for Humanity
We also give away savings bonds for good grades on report cards and offer scholarships for high school seniors who seek higher education.
Giving back to the community which has provided me the opportunity to do what I love for 20 years means so much to me!